Sell your signed jewelry
SELL YOUR SIGNED JEWELRY
Located next to the Champs Elysées, at 20 rue de Miromesnil in the 8th arrondissement of Paris, our house welcomes private clients from Wednesday to Saturday from 11 am to 6.30 pm continuously and without appointment. In order not to come unnecessarily, we invite you to send us a picture of the goods you wish to sell by email using the contact form.
Cartier, Van Cleef & Arpels, Tiffany, Boucheron, Chaumet, Bulgari, Buccellati, Hermès … The signed jewels add to their natural elegance the prestige of a renowned jeweler which increases their price. How can you have a good idea of the value of a designer brand jewel.
H
OW TO BE SURE TO OBTAIN THE BEST REDEMPTION PRICE FOR YOUR SIGNED JEWELS ?
The sale of a precious jewel coming from a famous designer deserves a special attention. Most of the signed jewels are subject to intensive search from the fans and collectors. Their rating on the second-hand market depends on their general condition of conservation (presence of micro-scratches or of imperfections…), on their antiquity,  the demand for this type of jewel or yet the metals or precious gems composing them. Finally, the name of the jeweler will have a decisive influence on the result of the expertise. For the past 30 years the signed jewels are the specialty of our house and our passion. Our database on the punches of the masters jewelers and our library referencing more than 200 books on the great names of the world jewelry allow us to be better informed. Our many opportunities developed through our European but also international clientele during our shows in Asia and North America allow us to offer to you the maximum for your goods.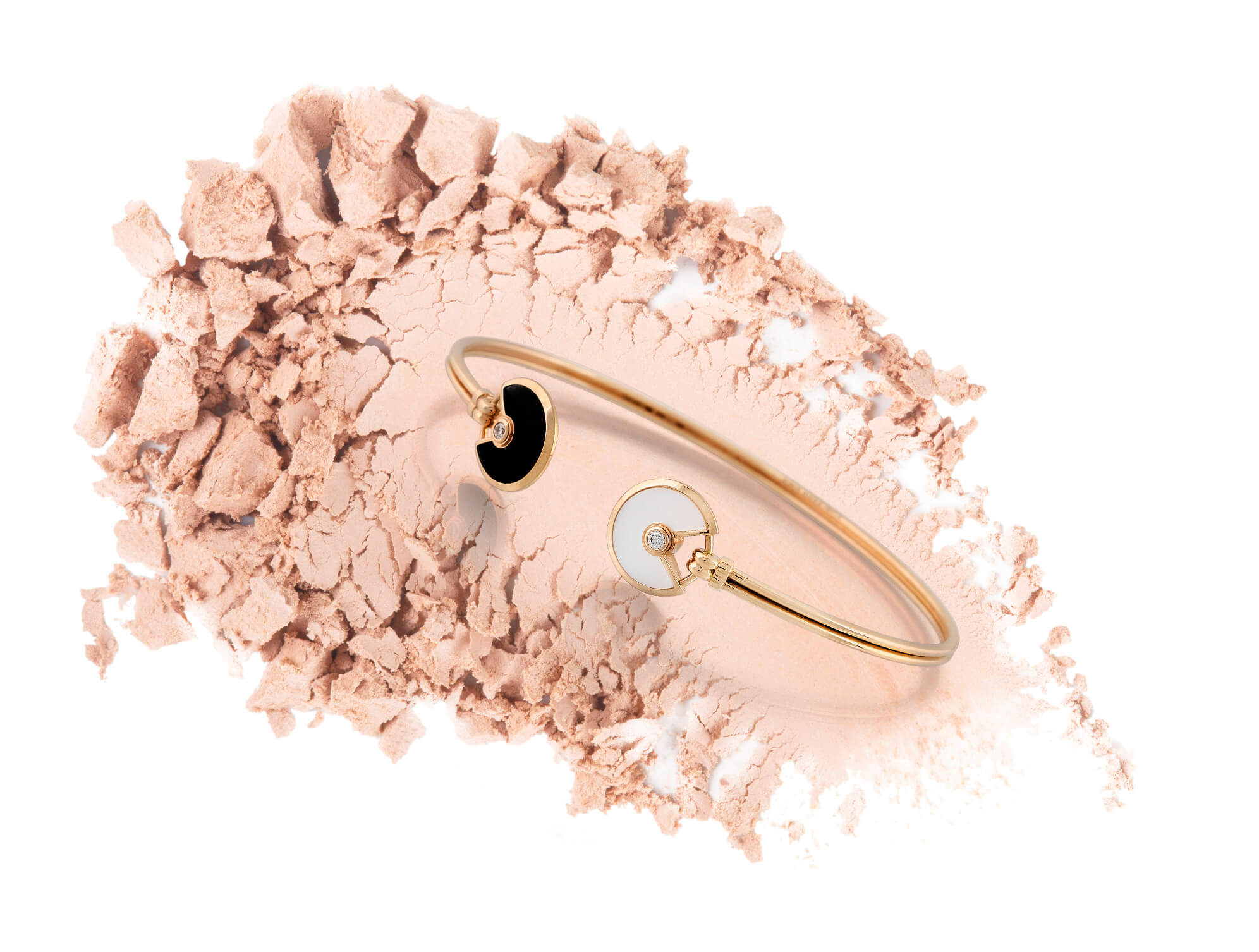 W
HY SHOULD YOU TRUST THE MIKAËL DAN HOUSE ?
The Mikaël Dan house enjoys since many years an excellent reputation in the field of the assessment of luxury signed jewels and it is its specialty. It welcomes you warmly in its Parisian boutique. You can go there in all simplicity to have your signed jewels assessed. The diplomas of our experts are a proof of knowledge but the necessity of a true experience in the field is essential. Our experts have worked for famous houses such as Christie's and Drouot, prestigious auction houses, or yet the Crédit Municipal of Paris, which gives you the insurance of a fair and reliable expertise.
H
OW IS DONE THE EXPERTISE FOR THE SALE OF YOUR SIGNED JEWELS ?
Our oral expertise done in front of you very discreetly will allow you to know with precision the market value of any type of designer brand jewel, whether it concerns rings and signet rings, earrings, bracelets, necklaces, pendants and ornaments, clips or yet cufflinks… If our offer attracts your attention you will be paid immediately by check or bank transfer upon presentation of your ID.
M
UST I PAY TO HAVE MY SIGNED JEWELS ASSESSEDED OR TO SELL THEM ?
The Mikaël Dan house carries out free of charge the expertise of all your signed jewels. This service entirely free of charge is without commitment.
The Mikaël Dan house, established on the Parisian scene since 1989, composed of expert watchmakers and jewellers graduated in gemmology lets you benefit from its knowledge and from its expertise.
Our Parisian boutique welcomes the individual clients from Wednesday to Saturday from 11 a.m. to 6.30 p.m. continuously and without appointment, at 20 rue de Miromesnil – 75008 Paris.
You will benefit from an expert opinion for the purchase of all your second-hand jewels and watches.

The Mikaël Dan house – Expert jeweller and watchmaker – Member of the European Alliance of Experts, graduates from the National Institute of Gemmology and « Certified Diamond Grader » of the Antwerp HRD laboratory.


THE IMMEDIATE PURCHASE
Receive your payment immediately
After a specific expertise done in front of you and in all discretion, we offer you a fair purchase offer in line with the market.  You have time to reflect, to refuse or to accept our offer. If our purchase proposal attracts your attention, the payment is made immediately by check or by bank transfer upon presentation of your ID.
THE DEPOSIT SALE
Earn more by receiving your payment once the piece is sold
The amount of the deposit agreed together corresponds to the exact price which will be paid to you once the piece is sold. You can take your piece back at any time upon request. There is no deadline, as long as the piece is in our boutique, we do all we can to sell it for our common interest. Our international network through shows we are attending abroad allows us to shorten the selling delays including for the pieces which are more difficult to sell.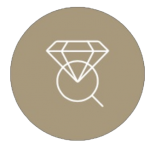 THE EXPERTISE
Have your goods estimated free of charge
You wish to know the value of your goods? Our house offers you its expert service. In our boutique and without appointment, our experts will estimate your pieces. This expertise is given on an indicative basis and orally, we do not deliver any certificate.
A TEAM OF EXPERTS AT YOUR SERVICE

More than 30 years of experience
Experts graduated in gemology
Experts graduated "Certified Diamond Grader" of the laboratory HRD Antwerp
Member of the European Alliance of Experts
Attentive listening and precise explanations on the value of your property
Higher purchase offers thanks to our international network
A family house close to its customers with a national and international network